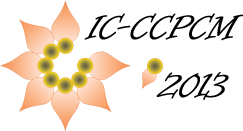 30 June – 5 July, 2013, Moscow, Russia
IV INTERNATIONAL
CONFERENCE ON COLLOID CHEMISTRY
AND PHYSICOCHEMICAL MECHANICS
Posters requirements
If your abstract has been chosen for the poster session, you are kindly asked to prepare your poster according to the requirements below.
All posters must be done in the English language.
All posters must have vertical orientation. It is advisable to use A0 paper size for posters. In any case, the poster size must not exceed 90 cm wide and 120 cm high. The poster heading (title and authors' names) should be placed at the top part of the poster. It should be clearly distinguishable from the base text.
Reporting persons are responsible for setting up and removing their posters themselves within the time limits set in the Conference program. Fixing aids (sticky tape, scissors) will be provided on-site. Posters should be placed on poster boards according to numbers assigned to poster reports which are also marked on poster boards.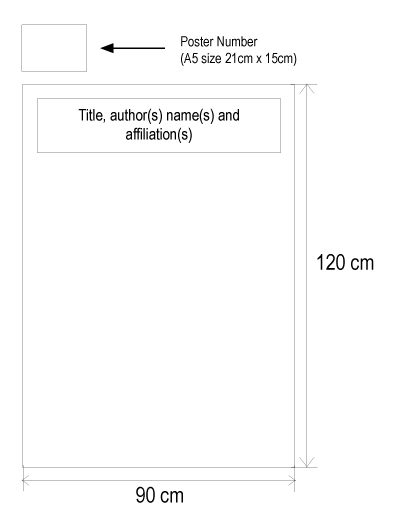 The Secretariat of the Conference

Mr. Fyodor Kulikov-Kostyushko (executive secretary)

Faculty of Chemistry, Lomonosov Moscow State University
Tel.: +7 (495) 939-26-31
Email: exec@icc2013.ru


You may contact the Conference Secretariat on all issues, and particularly on issues regarding scientific content of the Conference (scientific program, abstracts submission, deadlines and timetable, special conditions of participation, etc.), and about humanitarian visas.

The Service Agent of the Conference

Mr. Vladimir Andrianov (project manager)

MONOMAX CONGRESSES & INCENTIVES
Tel.: +7 (495) 726-51-35
Email: icc2013@onlinereg.ru

Our Service Agent should be contacted on such matters as participation in the exhibition, sponsorship and partnership, technical issues with payments, visa support (tourist visas only), and extra services (hotel accommodation, transfers, social program, etc.).

Official services agent
MONOMAX CONGRESSES & INCENTIVES

Professional congress organizer
© 1998-2013: IC-CCPCM 2013