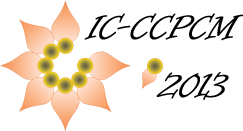 30 June – 5 July, 2013, Moscow, Russia
IV INTERNATIONAL
CONFERENCE ON COLLOID CHEMISTRY
AND PHYSICOCHEMICAL MECHANICS
Dear Сolleagues!
You have a unique opportunity to spend an unforgettable evening in the restaurant «Knight Club»!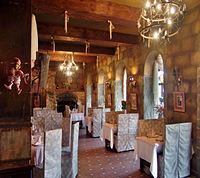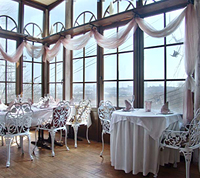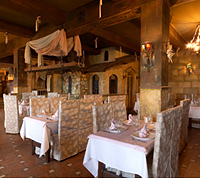 The restaurant is located at the crest of the Sparrow Hills, close to the observation deck of Moscow State University, and from its large windows, terraces and verandas with a breathtaking view of Moscow, which will not see, perhaps, anywhere.
During the whole evening you will find a pleasant atmosphere, which will complement the Jazz Trio — the magical sounds of the saxophone, blues songs and, of course, the traditional Russian kitchen!
Tickets cost 3,000 RUR.
We are waiting for you in the restaurant, «Knight Club» 03.07.2013 at 19:30 the address: Moscow, Kosygin street, 28 (50 meters from the observation deck of Moscow State University, at Springboard).
For Booking the gala-dinner click here, or by contacting the Technical Secretariat of the Conference icc2013@onlinereg.ru.
The Secretariat of the Conference

Mr. Fyodor Kulikov-Kostyushko (executive secretary)

Faculty of Chemistry, Lomonosov Moscow State University
Tel.: +7 (495) 939-26-31
Email: exec@icc2013.ru


You may contact the Conference Secretariat on all issues, and particularly on issues regarding scientific content of the Conference (scientific program, abstracts submission, deadlines and timetable, special conditions of participation, etc.), and about humanitarian visas.

The Service Agent of the Conference

Mr. Vladimir Andrianov (project manager)

MONOMAX CONGRESSES & INCENTIVES
Tel.: +7 (495) 726-51-35
Email: icc2013@onlinereg.ru

Our Service Agent should be contacted on such matters as participation in the exhibition, sponsorship and partnership, technical issues with payments, visa support (tourist visas only), and extra services (hotel accommodation, transfers, social program, etc.).

Official services agent
MONOMAX CONGRESSES & INCENTIVES

Professional congress organizer
© 1998-2013: IC-CCPCM 2013