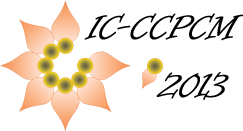 30 June – 5 July, 2013, Moscow, Russia
IV INTERNATIONAL
CONFERENCE ON COLLOID CHEMISTRY
AND PHYSICOCHEMICAL MECHANICS
First day (July 1, 2013)

— Registration and welcome reception will take place at the Faculty of Chemistry («C»).
2nd — 3rd days (July 2 — July 4, 2013) will be held in the First academic «Shuvalov building» of the new territory MSU («B»).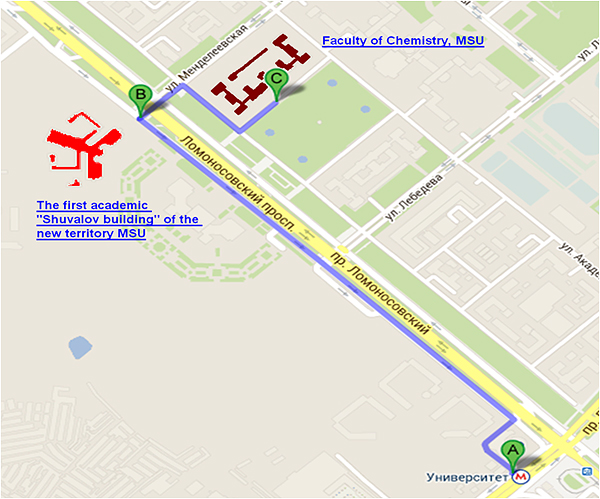 Russia, Moscow, Lomonosovsky prospekt,
27-4
.
Metro station is «University»
, you get off the last carriage from the center.
From metro station «University» you go on foot
15-20
min at the left side of the Lomonosovsky prospekt towards to the Main Building MSU, or by any land transport, which goes to the station «Mendeleev street».
The Secretariat of the Conference

Mr. Fyodor Kulikov-Kostyushko (executive secretary)

Faculty of Chemistry, Lomonosov Moscow State University
Tel.: +7 (495) 939-26-31
Email: exec@icc2013.ru


You may contact the Conference Secretariat on all issues, and particularly on issues regarding scientific content of the Conference (scientific program, abstracts submission, deadlines and timetable, special conditions of participation, etc.), and about humanitarian visas.

The Service Agent of the Conference

Mr. Vladimir Andrianov (project manager)

MONOMAX CONGRESSES & INCENTIVES
Tel.: +7 (495) 726-51-35
Email: icc2013@onlinereg.ru

Our Service Agent should be contacted on such matters as participation in the exhibition, sponsorship and partnership, technical issues with payments, visa support (tourist visas only), and extra services (hotel accommodation, transfers, social program, etc.).

Official services agent
MONOMAX CONGRESSES & INCENTIVES

Professional congress organizer
© 1998-2013: IC-CCPCM 2013